Your

Privacy is
our

Priority
Comprehensive
cyber security provider for
data-loss prevention
and
threat protection services
that are managed and
tailored
for end-to-end protection.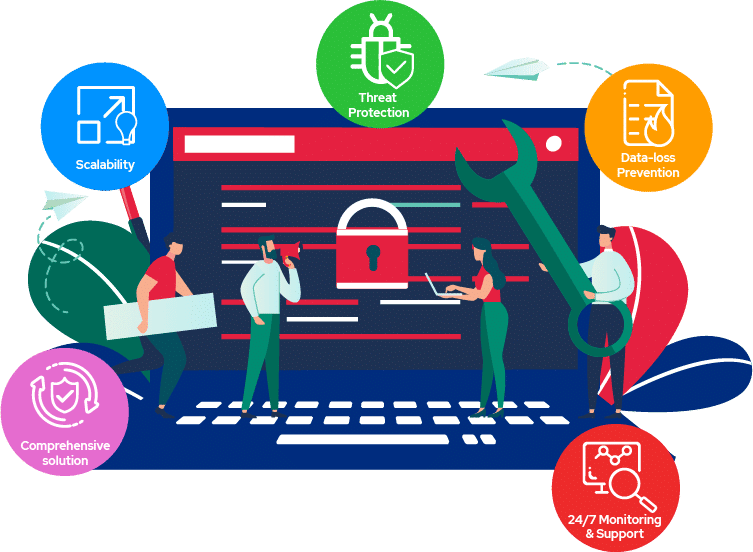 Advanced threat protection with

S

ecured

E

nterprise
Cybersecurity challenges:
Do you experience phishing and ransomware emails from outside sources? Are your mobile devices compromised with malware or cyber threats that corrupt your data and files? Are you struggling to find cost effective cyber security that scales to your business needs with flexibility?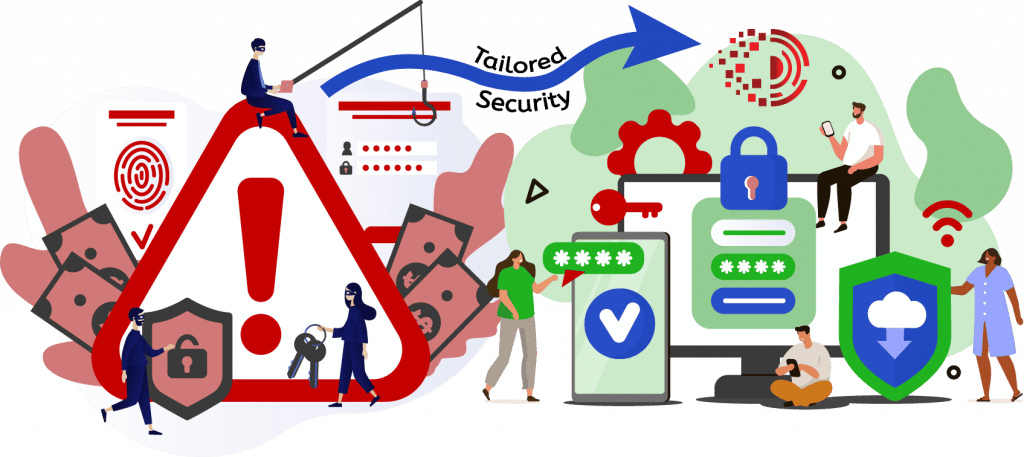 Why choose Secured Enterprise to be your trusted support partner?
Threat Protection
Our solutions gives your business the ability to uncover and terminate any suspicious activity.
Data-loss Prevention
Security solutions that monitor and manage your data to prevent any loss or damage.
Scalability
Complete business protection that safeguards your business from cyberattacks and data-loss.
Tailored Solutions
Robust solutions are tailored to each individual business to enhance our protection capabilities.
Managed Operations
Innovate your business with cybersecurity that is managed by a team of professionals to ensure complete robust protection.
Comprehensive Solution
Empowering your business with cybersecurity that grows as your business grows, protect your entire business no matter the size.
Why Choose
Secured Enterprise
Dedicated security analysts that protect you from cybercrime.
Secured Enterprise offer robust cybersecurity solutions that protects email servers and accounts by filtering the content and blocking unwanted spam and phishing emails. We provide innovative mobile and device protection that utilize access control and offer scalability and flexibility for any business in any industry.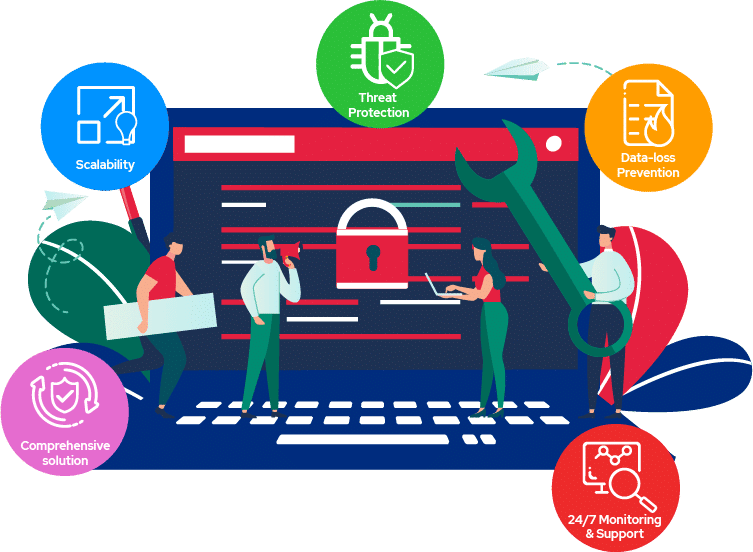 Prioritize your Cyber protection with Secured Enterprise
Tailored, scalable cyber security dedicated to your business.